Measuring Help
For the following body measurements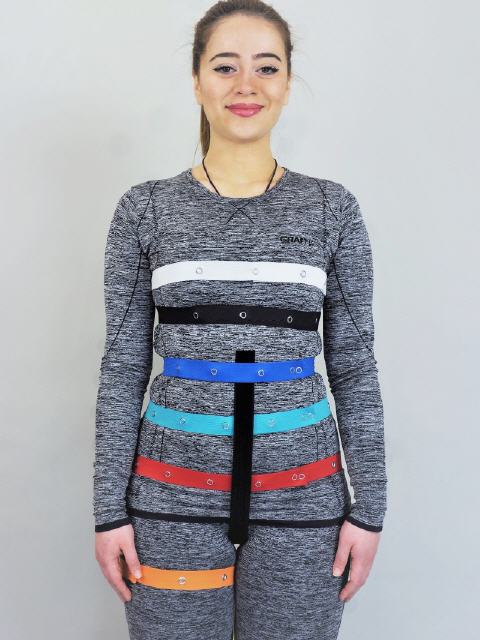 width measurements / circumferences
length measurements/ heights /depths
seat seam / crotch length
inner leg length / inseam
This measuring system is a new tool developed by Ursula Hurth for custom tailoring in industry, craft and hobby. It is universally applicable for measuring body measurements for a wide variety of apparel design and pattern constracting systems. It is suitable for all companies that make custom-made clothing, or for buyers who want to buy clothing by remote order.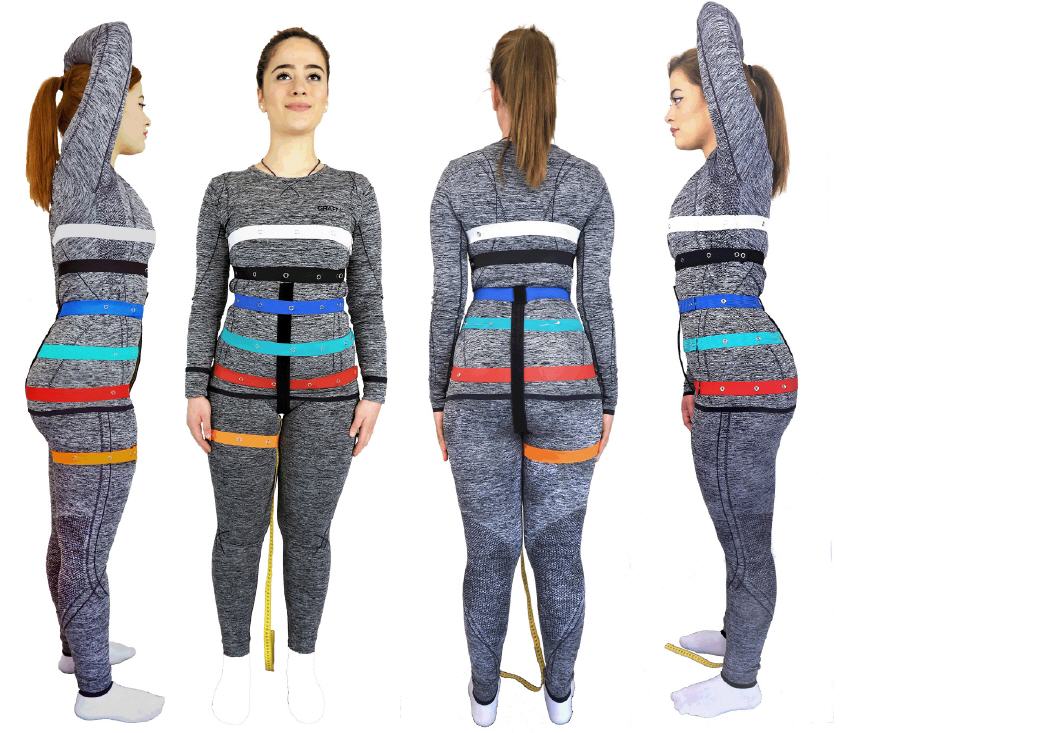 Ursula Hurth has more than 30 years of experience in tailoring. She has already measured thousands of customers and also processed the submitted measuring sheets of customers from all over the world. She therefore knows exactly how and where to measure, but also which measurement errors are made over and over again. A very important finding for her was, that the exact taking of length measures is almost more important for the fit of the garment than the circumferential measurements. The measuring system developed by her builds on this knowledge. It is easy to handle, minimizes measurement inaccuracies and is reasonably priced. Due to the high quality of all "ingredients", the measuring system is very durable, a purchase for life.

This measuring help is also very well suited as a gift for hobby sewer or someone who leads a sewing studio.

The system consists of rubber bands in different lengths with great adjustment possibilities by several push buttons, a crotch length tape measure, a inseam tape measure, adhesive dots and a high-quality, true to size tailor tape measure. The genius and novelty of this measuring system is not only the use of more than three rubber bands, but mainly the straps for non-contact measuring of the inner leg length and the band for accurately measuring the gap length (waist back to waist front).


Part 1, Attaching and Removing

Content
6 elastic, adjustable straps
1 crotch tape measure / gap length tape
1 tape measure for inner leg length
1 quality tailor tape measure from company "Hoechstmass2, 150cm/59 inches
48 adhesive dots
1 polybag for safekeeping
XL version: with longer straps and measuring tape 200cm/ 78,74 inches (women's size from approx. 54 and men's size from approx. 58, German sizes)