Hurth Ruler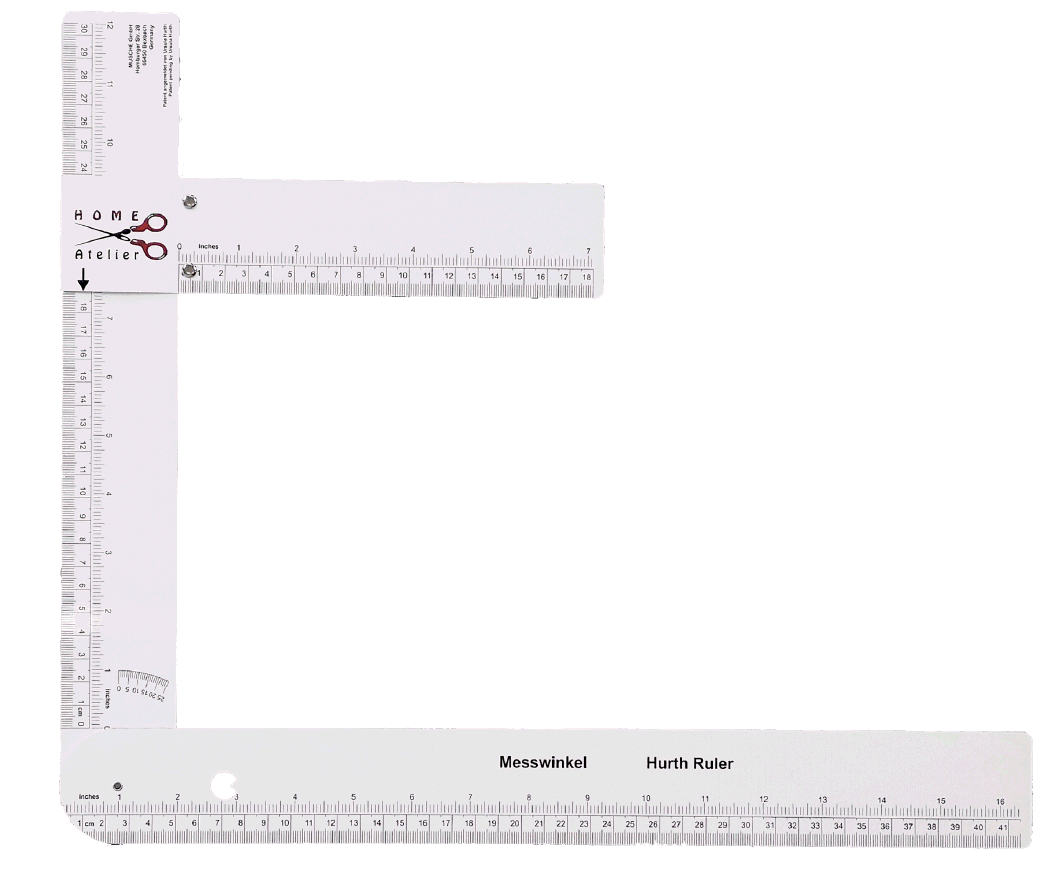 This measuring device is a newly developed tool for tailoring in industry, crafts and hobbies. It is universally applicable for taking measurements for a variety of clothing construction systems.
The measurement tool comprises a longer and a shorter leg which are rotatably riveted to each other. A third short leg can be slid on one of the longer legs or on the double end of the two connected legs. It can thus measure lengths, distances, depths, angles and diameters easily and efficiently.

The genius and novelty of this measurement angle is the flexibility of the plastic material. The legs can follow the body contour, as the plastic can be bent around.


Product details
Long leg length: 42cm/16 inches
Short leg length: 30cm/12 inches
Sliding leg length: 18cm/ 7 inches
Width of each leg: 5cm/ 2 inches
Angle scale: 0 ° - 25 °
Thickness: 0.5mm/0.02inches
Packaging and storage: poly bag